Jun 8, 2021
A Year of Proof: QUAD Homes demonstrate that Pacesetter Homes Austin Understands their Customer
Austin, TX - In early 2020 we Pacesetter Homes Austin introduced their newly designed QUAD homes. Exclusive to Austin's Easton Park community, this innovative new home style reinvents neighbourhood design to better suit today's modern homeowner lifestyle.
Twelve months into this product offering the team can confidently say that the product was a runaway hit. In 2020 the team wrote sales on 88 QUAD units, and the current demand continues. They credit the success to equal parts innovation and providing customers what they wanted when they wanted it.
QUAD homes offer privacy without losing outdoor space, and low maintenance features without forsaking curb appeal. And to top it all off, affordability features such as the optional income suite make the QUAD homes the first choice for the customers it was designed for.

Privacy
QUAD homes are designed for livability and added privacy. In a standard neighbourhood, a home may border up to five other properties: one on either side, one directly behind, and two adjacent. However, the QUAD home-style arranges the properties in collections of four with only a side courtyard bordering one neighbour. Because of this, homeowners enjoy an increased sense of privacy.
The Lanai model in the QUAD series offers another bonus feature. Bedroom number three is physically separated from the main house, divided by a stretch of the covered patio. Homeowners can convert this space into a casita, a private home office, media room, or any other space requiring added privacy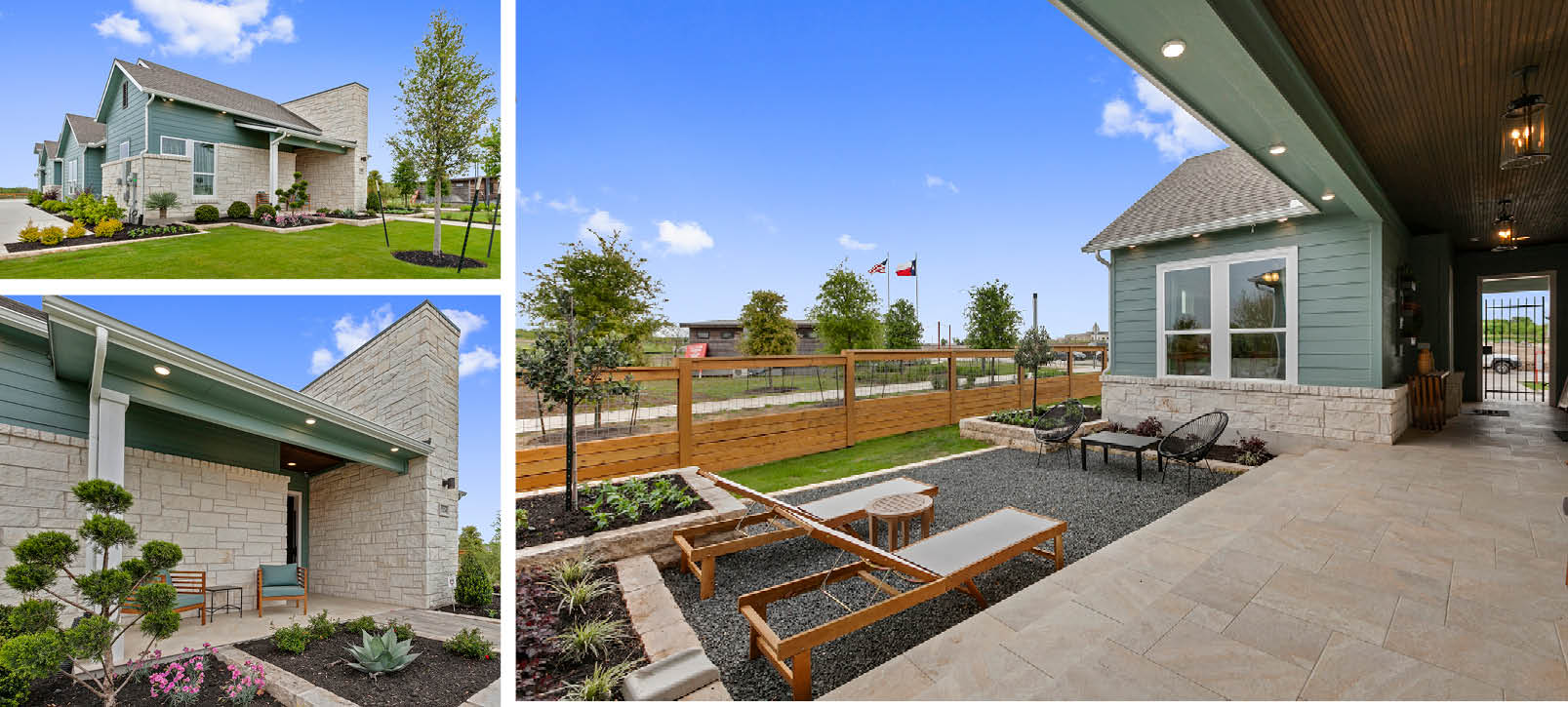 Low Maintenance
The majority of home buyers to date have been young professionals and empty nesters. Both groups have a desire to spend less time on a high-maintenance yard and more time enjoying recreational activities. As the courtyards are designed to require minimal maintenance, the QUAD home style has been attractive to these buyers.
It is becoming increasingly rare for homeowners to want private yards to maintain as they prefer to spend their time on enriching activities. Curb appeal is evolving as homeowners look for homes with more than just a garage in front. And as several of these home models are single-story, homeowners can age in place, eliminating the need to move in later stages of life.
Affordability Features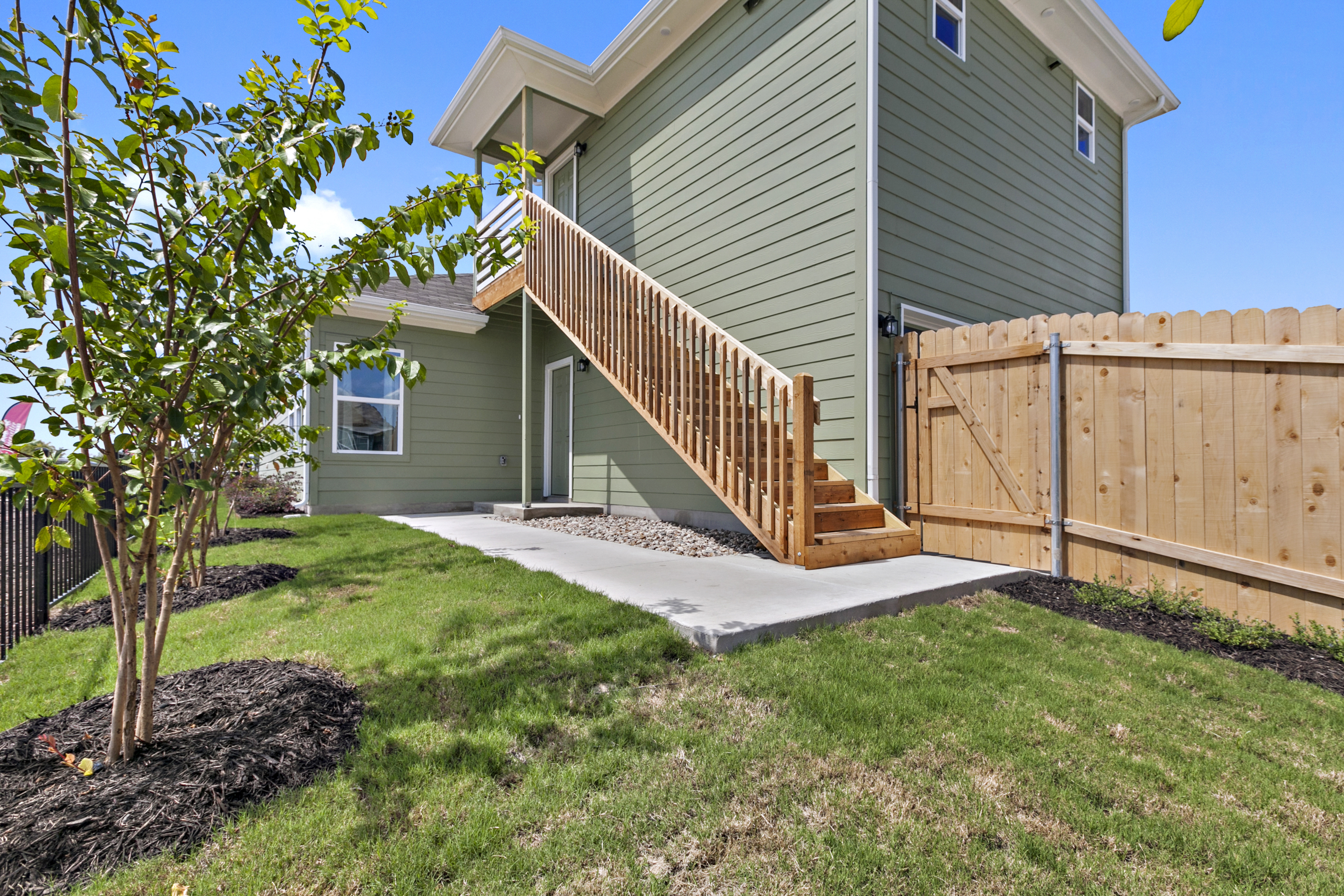 "For our current homeowners," says Dennis Ciani, Director of Marketing for Pacesetter Homes Austin, "the most appealing feature of our QUAD homes is the auxiliary dwelling unit (ADU) located atop the attached garage on each home.
"Its location offers physical separation from the main living space should homeowners wish to rent out space, but its privacy is also ideal for those who prefer to use it as a home office."
Ciani says the ADU has been an effective solution for some homeowners to offset their mortgage payments. By taking on tenants, owners have been able to earn an average of $1,000 per month in rental payments. Since the addition of the unit costs the homeowner approximately $350 per month on their mortgage, the result has been worth the initial investment.
Customer Satisfaction and Continued Demand
The success of this product is demonstrated by the satisfaction customers have with the design concept and the continued demand for the product.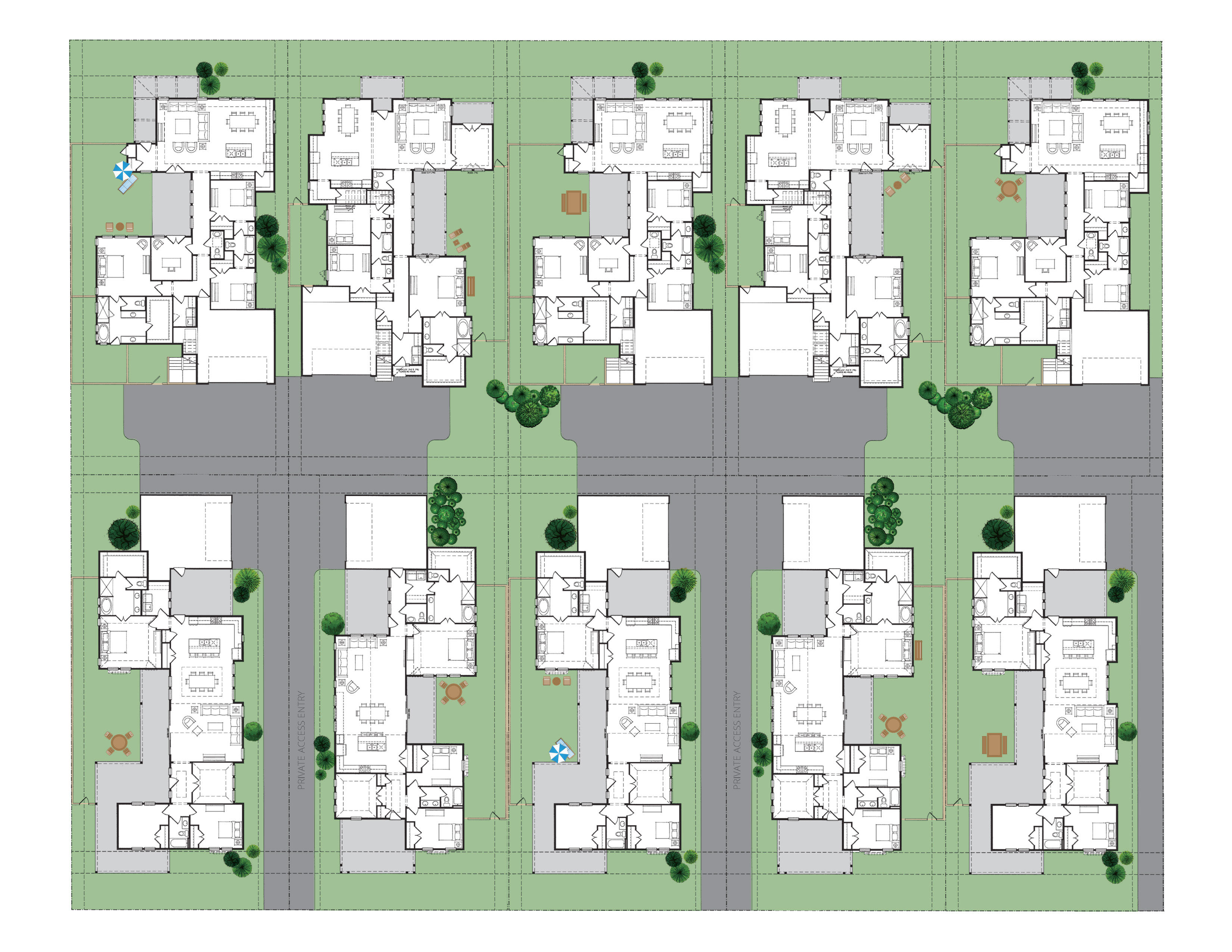 "We definitely love the floorplan. We quite honestly weren't in the market for a new home – as we were shopping for my wife's parents," stated one survey respondent. "But we loved the Lanai floorplan and decided that it met our needs based on plans we had for upgrading our previous home – and came at a price that made building a better choice."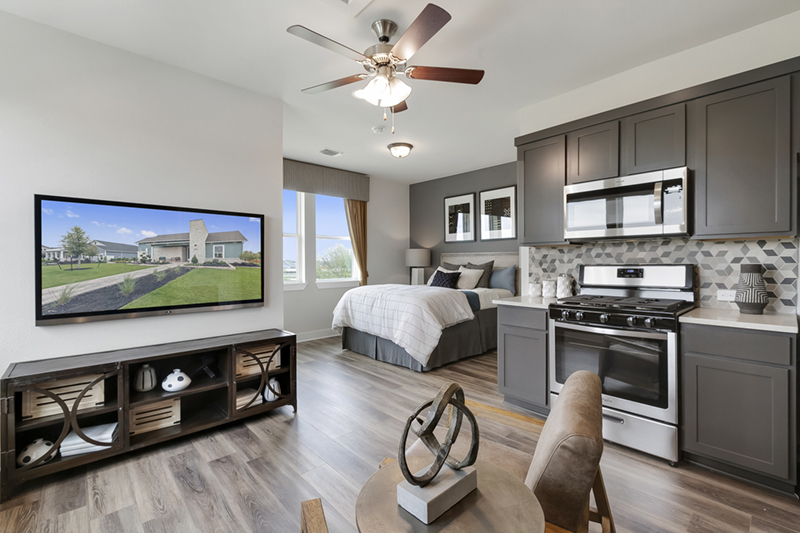 Buyers with all kinds of lifestyles will find their needs met in a QUAD home, from home-based entrepreneurs needing private home office space to families looking for an additional in-law suite or income property.
The success of this product has gained significant momentum since its release. Pacesetter Homes is currently selling QUAD homes in Phase 4 of Easton Park, Austin's largest master-planned community. At a staggering 2,300 acres, this community attracts home buyers with its recreation center, community pool and clubhouse, bocce ball courts, yoga lawn, more than 14 miles of trail systems interconnecting neighbourhoods, and over 350 acres of green space.
When thoughtful home design attracts diverse buying groups, the community it grows is priceless.
Publications
Special Publications